Courses overflowing with flavor, technique, and tradition.
Our kitchen
We offer an open menu cooked live, full of flavor, technique, and tradition. Eneko Atxa returns to his roots with the 'Sutan' menu, a concept that is local and fun where the diner enjoys a pleasant ambience.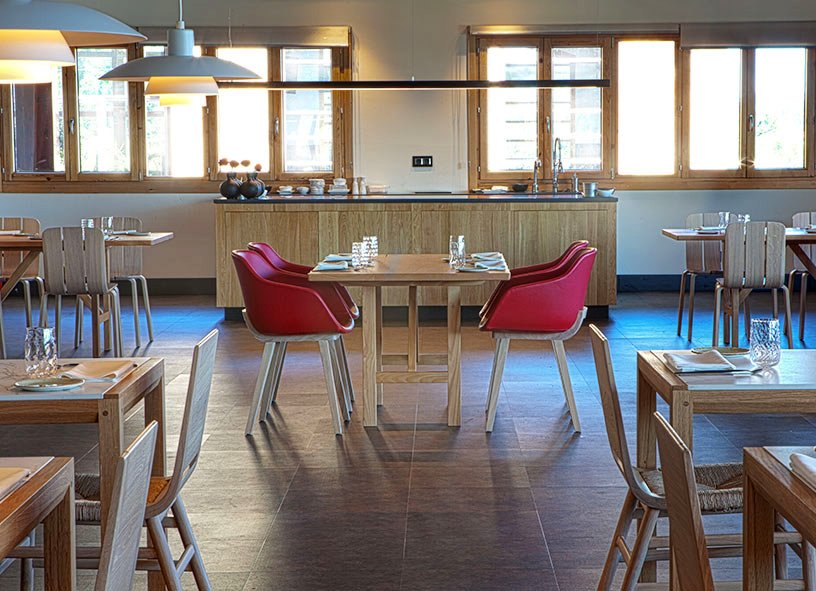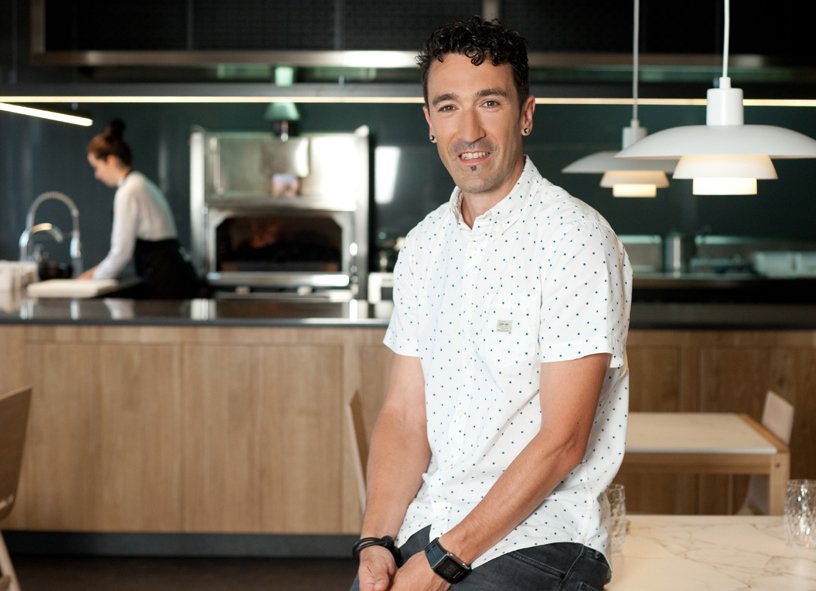 Our origins
A staircase and vineyard join the Eneko Atxa's two culinary spaces in Larrabetzu. The ENEKO restaurant, recognized with one Michelin star, located above the Gorka Izagirre winery, and the Azurmendi*** restaurant which holds three Michelin stars since 2012. The new restaurant draws from the traditional Basque kitchen, and already has its "brothers" in London and Tokyo.
Basque food and wine experience
Michelin Star restaurant ENEKO and Gorka Izagirre winery bring together the region's best gastronomy and wines for a fully Basque experience. Both located at the same building, the dine can learn about wine heritage in the region visiting and having a taste before sitting at the dinning room of the restaurant. An opportunity to experience local food and wine altogether.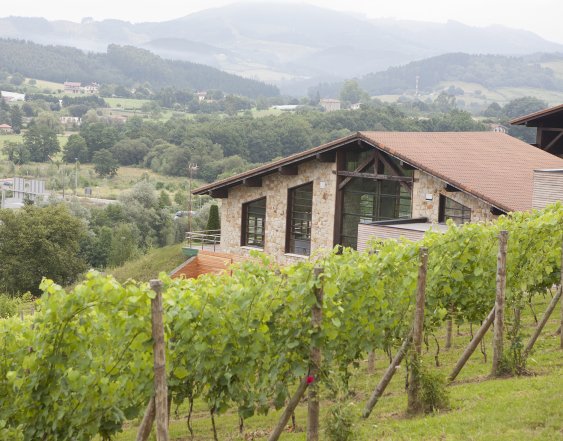 Practical information and schedule
Thursday and Sunday at midday:
Open 1:00pm — 3:30pm
Friday and saturday open all day:
Open 1:00pm — 15:30h. and 9:00pm — 10:30pm
Monday, Tuesday and Wednesday: CLOSED
To make your reservation through the online form:
or by phone
(for reservations under 48 hours in advance):
 We are located at:
Barrio Legina s/n (48195) Larrabetzu (Bizkaia)
Beneath the Azurmendi*** restaurant, next to the Gorka Izagirre Winery
(Exit 25 Corredor del Txorierri, headed towards the Bilbao airport)
Coordinates: N 43º 15′ 38″ W 2º 48′ 42″